Box Mods | Vaping Tips And Tricks
Box mod primer for people new to vaping.
A box mod primer
Thinking about a box mod? We have more people who are purchasing them and are curious about them. They are compatible with an 808 threaded atomizer. However, the only one I know for sure works is the Jane Air atomizers. So if one likes to do dabs with his or her mod, then I suggest the Jane Air atomizer.
White Rabbit carries the Vuber atomizers as well. You can get this if you already own a Vuber Attlas battery or can also purchase one with the Vuber atomizer as well, or a kit.
There are two available atomizers for the Vuber and one for the Mod. The Vuber atomizers include the metal shell with the chrome mouthpiece and a glass globe with a plastic mouth piece. The Jane Air atomizer is black and features a ventilation port to control air flow. Both come in their respective cases.
So, here's some quick tips for the Box Mod
Always check the volts before your hit. The lowest applicable setting will taste the best and be the most effective in my opinion. Recently, we have had complaints about the flavor of and the oil in the Cannawhuppasses. First, always check to make sure the battery is not on a setting that is too hot. It takes a small amount of volts up from 3.2v to ruin the flavor.
Trust me, Blackberry is the worst when overheated.
Allow the battery to be fully depleted before charging again. This extends the shelf life of the battery. Also, ideally, charge it with a computer.
There is no reason to use the wattage for cartridges or for dabs. When adjusting the voltage, the battery will adjust itself accordingly. The wattage is for someone who is using the battery to smoke e-juice. I personally do not know what style of tanks will operate for this machine. Nonetheless, it is incredible for vaping cannabis oil.
What about 510 thread batteries for Box Mods?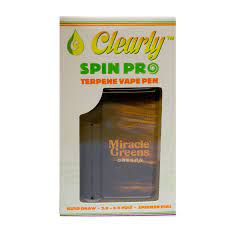 This goes for all 510 batteries. When threading on a cart or atomizer, thread them gently. If too tight, it might not register. For example, the Pilot will flash purple when threaded too tight.
To vape your dabs with the Jane Air atomizer a voltage of 2.7v-3.3 will suffice to either steam or melt your dab. Shatter rolled into small balls which vapes very gently around 2.7. Less is more with this product. So don't stuff it. Additionally, be sure to clean it frequently. This will use some charge.
Cleaning an atomizer
To clean the atomizer a setting of 4.1 will be excellent. Simply take off the top and engage the battery and hold to let the reclaim to burn off. At the extreme end of things, the longest it has taken me was 5 minutes with a super reclaim filled chamber.
When it is clean, there will be seasoning on the quartz coils like a quartz banger would have on a dab rig. Seasoning is a light white/grey ash that gathers on a clean piece of quartz.
Be safe and have fun! The atomizer may get warm to a little hot when cleaned if the session takes a while. It is good to allow a little down time in between engaging the battery.
Any questions just ask a bud tender!
Remember, if you have any hesitation about a product or paraphernalia always ask. There's always more to learn and no question is unworthy.
More Links